Create patterns easily with Flaticon
Discover a fun and easy way to make seamless patterns with the pattern generator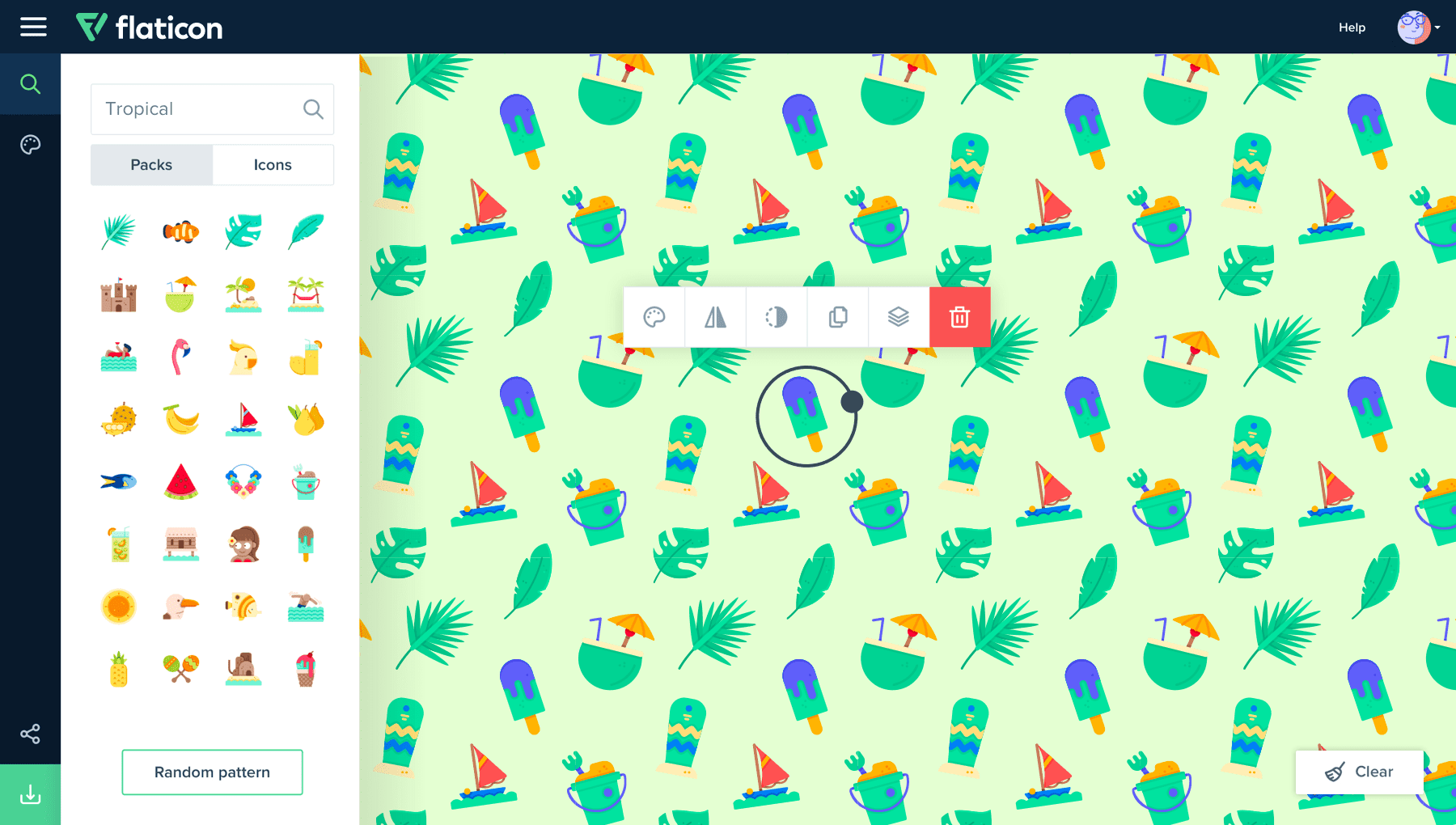 Customizable
Thanks to the built-in editor, you can get the look you want. Change colors, orientation, size, and background easily.
Multiple sizes and formats
Don't spend time editing, download the pattern in a format and size you need to have it ready to use.
Easy-to-use interface
No special knowledge needed. The intuitive interface will allow you to make a pattern in a few clicks, even if it's your first time.
Pre-generated patterns
If you need inspiration or simply lack time, choose the pack you like and click "random" to see an automatically-generated and ready-to-download pattern.
Edit any icon
With the pattern built-in editor, you can customize any icon inside the pattern. Choose any color from the palette, revert icons, adjust the transparency, and change layering. If anything goes wrong, delete the icon or the whole pattern and start again!
Try it now
Formats to choose from
Once you're happy with the pattern, download it in the format you need, modifying the tile size and size of the image.
Try it now
Get inspired
With more than 11.7 million vector icons to choose from, you can easily create a unique and vivid pattern for any project.
Create a pattern
Drag, drop, and create your pattern with Flaticon!
Discover Flaticon pattern generator and create patterns easily with more than 11.7 million customizable icons to choose from.
Try it now